CHARACTER STORY: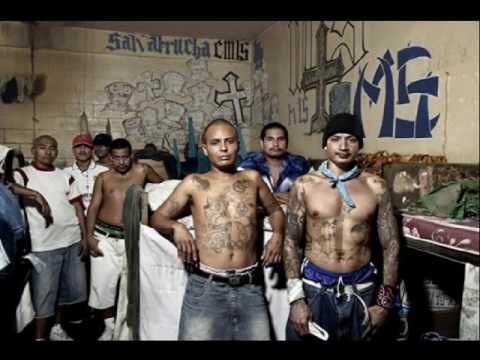 Kill, rape, control. That's the motto for Mara Salvatrucha, or MS-13, a transnational criminal organization dubbed "the most dangerous gang in the world." The gang formed in the '80s and has its roots in the fertile gang soil of Los Angeles. MS-13 is predominantly made up of Salvadoran immigrants who sought refuge in the United States during the Salvadoran Civil War, and is known for aggressive crimes throughout Central and North America. Members prefer machetes and knives to guns, as such weapons make a kill more personal and agonizing. Members of Mara Salvatrucha are best known for their tattooed faces.

From small-time origins, the MS-13 gang has grown into an international threat. The gang even has complete control of an El Savador prison, a place where guards are too terrified to enter. These Mara Salvatrucha facts and horror stories may surprise you.

MS-13 originated when young immigrants from Central America traveled to the United States in the '80s. There's evidence the gang may have origins even earlier in the punk rock and heavy metal scenes of the '70s, but the gang as it's known today began with refugees who fled El Salvador during a bloody civil war. Between 1980 and 1990, the population of Salvadoran immigrants in the US increased from 94,000 to 465,000, and many settled in the Los Angeles area.

A lot of these immigrants grew up around danger. When they arrived in LA, they were thrown into a system of established Latin (predominantly Mexican) gangs, where they weren't welcome. They had to prove themselves as a force to be reckoned with.

The word "mara" is a Central American term for "gang," the word "salva" is a reference to El Salvador, and "trucha" is slang for "clever." The term "salvatrucha" was historically used to describe a group of peasants trained as guerilla fighters.

MS-13 is not a homogenous group, but it's broken into cliques united under a transnational identity. The gang is believed to have started in Pico-Union, an area adjacent to downtown Los Angeles, though many cliques existed in the greater LA area in the early '90s. Among the first was La Fulton, which began in 1991 in the San Fernando Valley. Its leader's nickname was Satan. La Fulton fought for control of the area with more than 75 other gangs. Eventually, they made an alliance with the Mexican mafia and their notoriety grew throughout the city.

In 1996, Congress passed a law allowing for the deportation of any immigrant criminal who had received a jail sentence of one year or more. This led to tens of thousands of deportations including many members of MS-13. Gang members began arriving in Central America just as the US government realized MS-13 was a serious problem. As many as 20,000 Central Americans were deported between 2000 and 2004.

Many of these young men were kids when they first arrived in the US and they hardly spoke Spanish. It was difficult for them to readjust to life in their communities, so they stuck close to fellow deportees. Ironically, this deportation policy contributed greatly to the growth and spread of Mara Salvatrucha. Because few of the gang members had criminal records in their native countries, they were left alone by authorities and they quickly set up new chapters of the gang.

MS-13 reportedly spans 46 states and has about 50,000 members worldwide. There are cliques from California to Long Island and MS-13 crimes have even occurred in Canada. Tens of thousands of members are located in Central America, with high concentrations in Guatemala and Honduras.

Outside traditional bases in the US and Central America, MS-13 also expanded into Mexico. The gang moved across the Guatemalan border to the southern Mexican state of Chiapas and got involved in human trafficking, working with people hoping to sneak through Mexico on their way from Central America to the US. MS-13 involvement in human trafficking resulted in partnerships with organizations like Los Zetas, Mexico's most notorious drug cartel.



LIST OF SKIN Mara Salvatrucha 13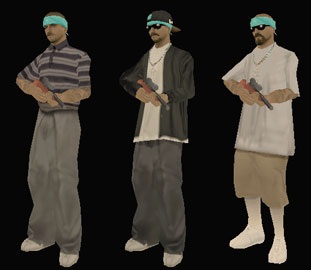 RULES OF CLAN Mara Salvatrucha 13
- You score must be 500 > 1000 to join this clan
- Not allowed to Rules Break & Don't get Forced Rules with Reason: C-Bug C-Rolling
- Post you Activity & Killing Spree in this thread forums
- Keep attitude to members of clans
- Not allowed C-Bug & C-Roll, Don't get Punishment from Administrator




THIS IS CLAN PERMANENTLY ACTIVE #NODELETE