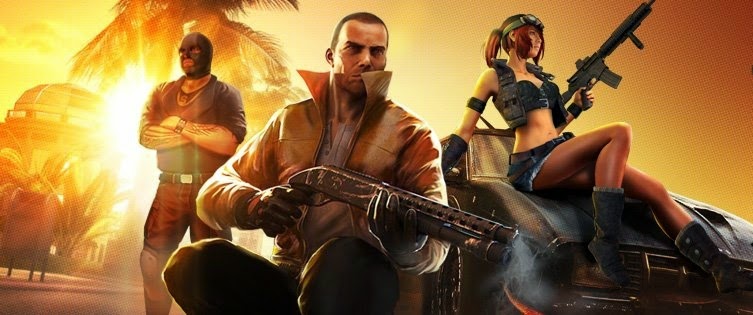 --------------------------------------------------------------------------------------------------------------------------------------------
MEET AND GREAT FRIENDS:
One day before Duke entered the town of Los Santos, he had a friend living in Los Santos, he was named KoA, Duke heard that KoA had a family, friends, and a place to gather. KoA told him to join the family, Duke told KoA that he would go to Los Santos, 3 days after the conversation, KoA's family or the gang in the know by Los Santos Police they hide drugs, weapons, and kidnap women. Not long, Los Santos police directly came there, KoA's friends who knew the news made preparations for war. However, they are all dead, Duke startled after know that information, and make him mad after know that information. He brought his friend to Los Santos to create a new family that could be said to be the successor of KoA's family.
HISTORY FAMILY:

Chapter I : Family.
One day, KoA had reached the town of Los Santos, he was looking for a place to gather. After a while he found a place near idlewood, he thought the place was nice to hang out and hangout. He found some young men nearby who played near idlewood, he found 5 young men and one woman who wanted to join and gather together. They were named Jermaine , Pavlina , Willie , Kamal , Reegan & Deerty, KoA tells them to hang out here so the hangout is not quiet. KoA members tell KoA to make name for the gang, so KoA thinks about King of Avengers name with purple rags. They all agreed with the name KoA had given, and the gang began walking at that time, which meant in the word "road" their alley or their place should not be lonely and had to multiply.
KoA tells them not to deal with the Los Santos police, play safely, and if they sell some illegal goods should be out of their place, they all agree on the word KoA, KoA gives responsibility to all members there. KoA chose Deerty as his subordinate, who in other words as a person who can in his mind, because he is more mature than them, Deerty was ready to undergo a mandate from KoA.
Chapter Il : Accident at idlewood.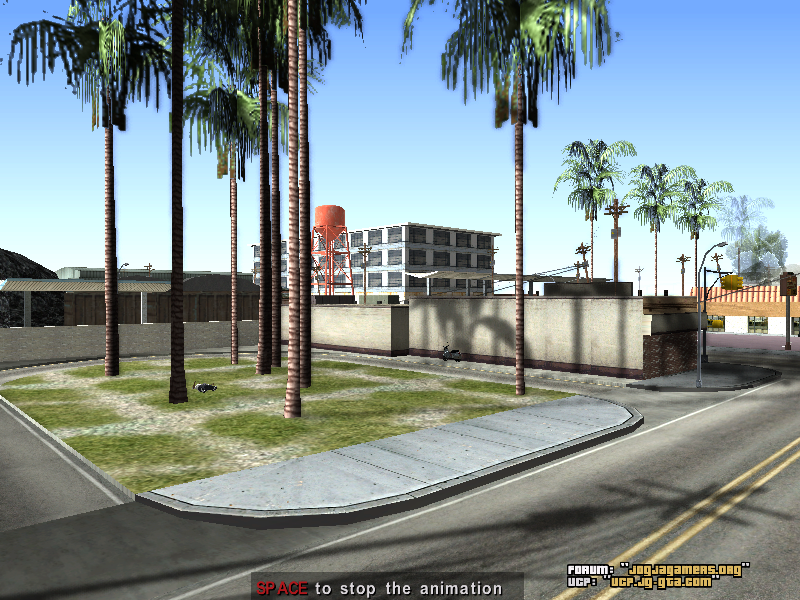 One day in idlewood, some friends from KoA and Jaquan were hanging out there, not long from coming some people who use black-colored masks and rags shooting at them, one nigga shot dead, and the other managed to escape, in the incident the KoA said to Jaquan, that place is not safe to make a hangout and we can't stay more long at that place. KoA tells Jaquan to look for some new places but in a place to hang out, as Idlewood is their place, then one day they will be back there, Jaquan walks to some places and he finds a ganton area that nobody there, which in the intention of no one there is that there is no rival or enemy of Purple, Jaquan tells this information to KoA, but KoA says "Is not that where the Cribs are?" Jaquan says that Cribs are no longer in the city of Los Santos, they all dead and his news story was in the Los Santos newspaper, after some thought the Duke told the other members to hang out in the ganton for some time in the set.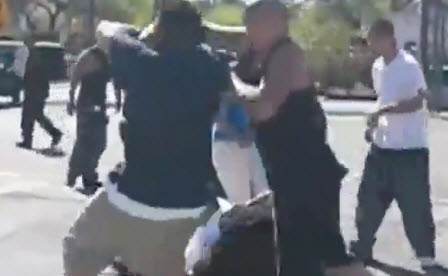 Thus, the Avengers enlarges the area up to the ganton but is disliked by some other gangs in Los Santos. Accidents happen, such as gang brawl and shootfired. KoA tells everyone in the Avengers to retain the ganton, because Ganton has a great place in place hanging out. KoA said to Jaquan, to be careful of the Mexicans and Eatlide gestures, one day they will take Ganton as their place.
Chapter Ill : Build an illegal and legal business around Ganton.
When Ganton was controlled by Avengers, we started running the business as a seller of illegal goods headed by KoA and Youngs. When Youngs left so long to leave Avengers to roll out his business outside Los Santos, KoA thought about a very financial crisis and finally KoA ordered Goobs to run an illegal business. Goobs was confused because he would not be able to run this business himself and he spoke to Duke to bring his newcomers to run the illegal business and the KoA agreed to that and they did the business in the Ganton and Idlewood area.
Chapter IV : Friends, enemies, good relationships.
One day, KoA, Chiefy and his friend are negotiating a problem that is about friends, enemies, and good relations, KoA asks Chiefy about their relationship with other avenues namely Crips and Trey, but Chiefy with an angry face does not agree that Purple has a relationship with The alley was caused by personal problems and problems between the gangs. We tried to make Chiefy believe that having good friends and relationships was a good plan for now, Chiefy with a disagreeable face was forced to agree that. Goobs and friends suggested making a good relationship with Crips who was chaired by someone named Sean. He knowed as a good person, but had no time to get close to Chiefy. He hoped the relationship with Ganton Alleyway would be long
MEMBERS OF KoA FAMILY: 1/50
Don't Forget Create Name With [KoA] Tag, Request change name at you in game with Administrator online, Thanks you


Leaders:
[KoA]Chiefy
Recruitment has been [
OPEN
]
Recruitment
Open
in
: 2/8/2019
Recruitment
Close
in
: 2/12/2019
Recruitment Announced
in
: 2/14/2019
Last edited: